A lot of our members, listeners, and friends have sent me private messages asking if we are going to comment on what's happening around the country with the senseless death of George Floyd, protests, demonstrations, riots, etc.
Y'all know I'm a talker, and staying silent isn't really in my DNA .  However, I've always found conversation to be infinitely more powerful than a comment or opinion…
So this Thursday, June 4th at 7PM CT / 8PM ET, I'm teaming up with Talaat McNeely from His and Her Money to talk about Racial Justice.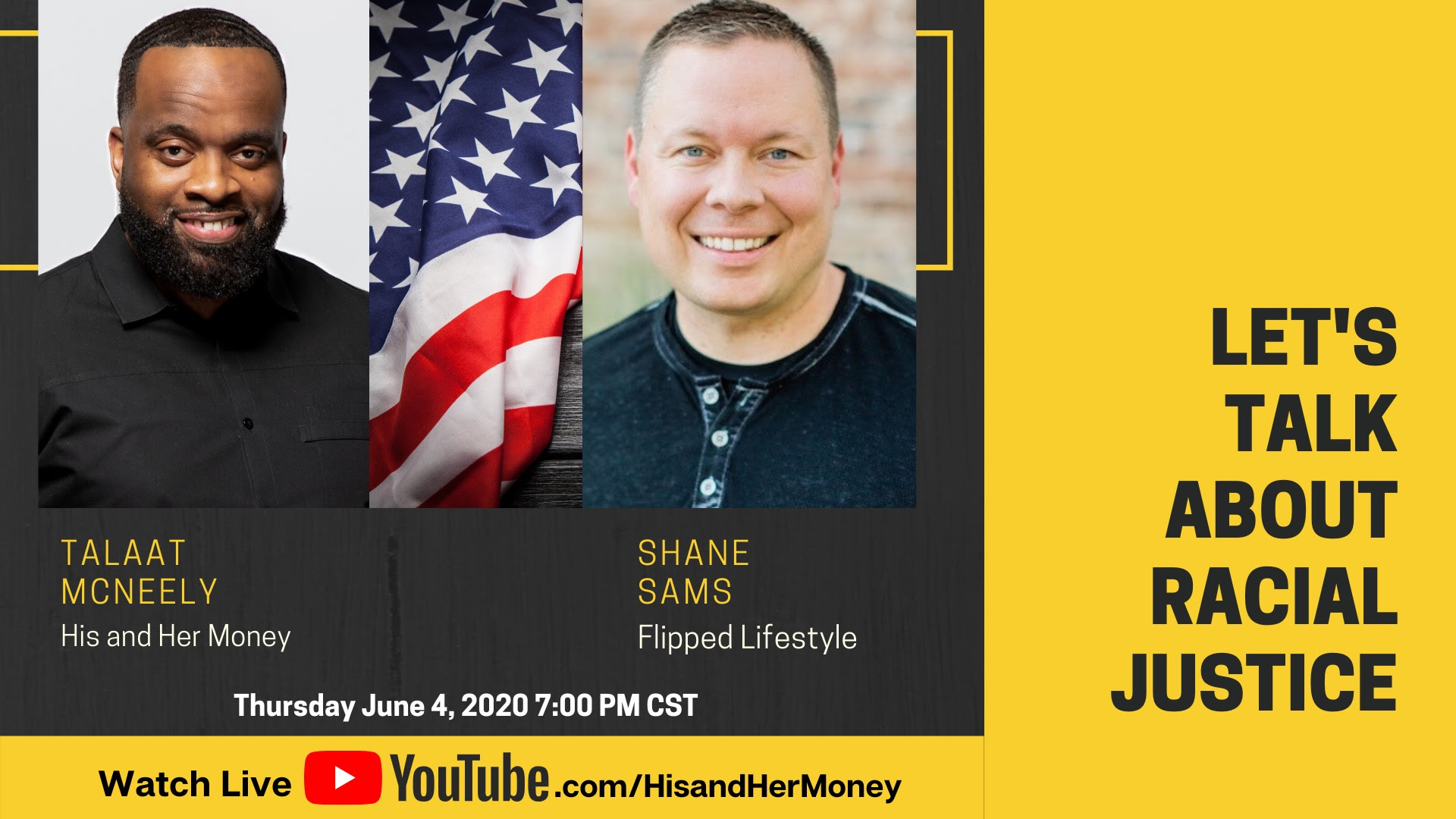 We will be addressing controversial topics head on, holding nothing back.  I'll be sharing from my experience and vantage point as a white man from Southeast Kentucky, and Talaat from his experience as an African-American man from Chicago.  We both will be looking at these issues as men of faith, fathers, husbands, and entrepreneurs.  It's going to be REAL y'all.
We'd love for you to join us, listen in, and add to the conversation.  If you know anyone that would like to watch, let them know.  All welcome. Spread the word.
You can tune in on the His and Her Money YouTube channel at: https://www.youtube.com/user/HisandHerMoney 
or…
In The Flipped Lifestyle Podcast Official Facebook Page: https://www.facebook.com/flippedlifestyle
No registration necessary. Open to the public. We will also be sharing the broadcast on our Facebook Page and in all of our FB groups.  I will also air it on The Flipped Lifestyle Podcast as a special episode this weekend.
Stay safe out there, and see you Thursday.
-Shane